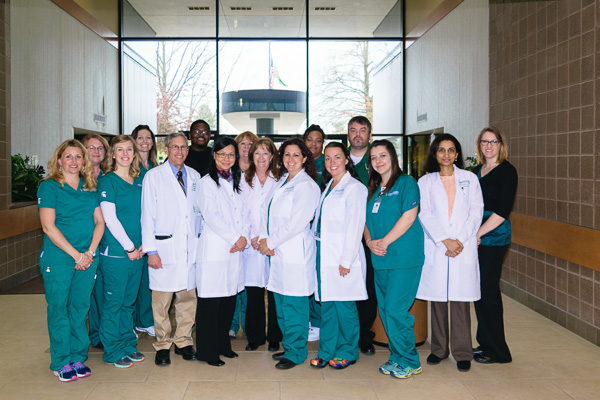 We are the Michigan State University Cystic Fibrosis Center, the largest clinical CF care center in central Michigan. Since 1990, we have delivered state-of-the-art holistic clinical care to pediatric and adult CF patients, and providing comprehensive education to families and caregivers. We are a core cystic fibrosis center, fully accredited by the Cystic Fibrosis Foundation, and our program consistently ranks as one of the top-performing CF centers in the country*.
*Based on nutritional (BMI) data in our children and adults.
The MSU Cystic Fibrosis Clinic staff would like to invite your family to attend our 13th annual CF Family Education Day on Saturday 11/17/18. This day is set aside for the families and caregivers of our CF Patients. The event will be held in the Heritage Room of the Henry Center located in the University Club at 3435 Forest Road Lansing, MI 48910. A lunch buffet will be served. Please join us from 11:30 am - 2:30 pm for this informative gathering.
Chris Kvam will join us as our guest speaker and share his CF journey with us. He is an Assistant District Attorney, CF advocate, father and husband. Chris cares deeply about finding better ways to help those with CF cope with the many challenges that accompany living with progressive chronic illness. Multiple vendors will be present and available to answer questions regarding products and services they offer.
To maintain clinical separation of friends with CF and to adhere to the CF Foundation guidelines, we ask that only family members and/or caregivers attend.
Please RSVP via phone 517-884-8614 or email jaime.croley@hc.msu.edu . Feel free to contact us with any questions or bring them with you to Family Day. We look forward to spending time with you.
Registration is now open for the 2018 Lansing Great Strides Cystic Fibrosis fundraiser.

Walk Details
Date: 6/9/2018
Check-in: 10:00 AM
Walk: 11:00 AM
Distance: 5k
Event Location: Hawk Island Park,
Lansing, MI
Link
We held our annual CF Family Day last week, bringing patients, families, and vendors together for lunch and inspirational talk from CF awareness activist Jessica Muir and her husband Scott. As a personal thanks to Jessica, we donated $1,500 to the Donate Life Family Fun Run.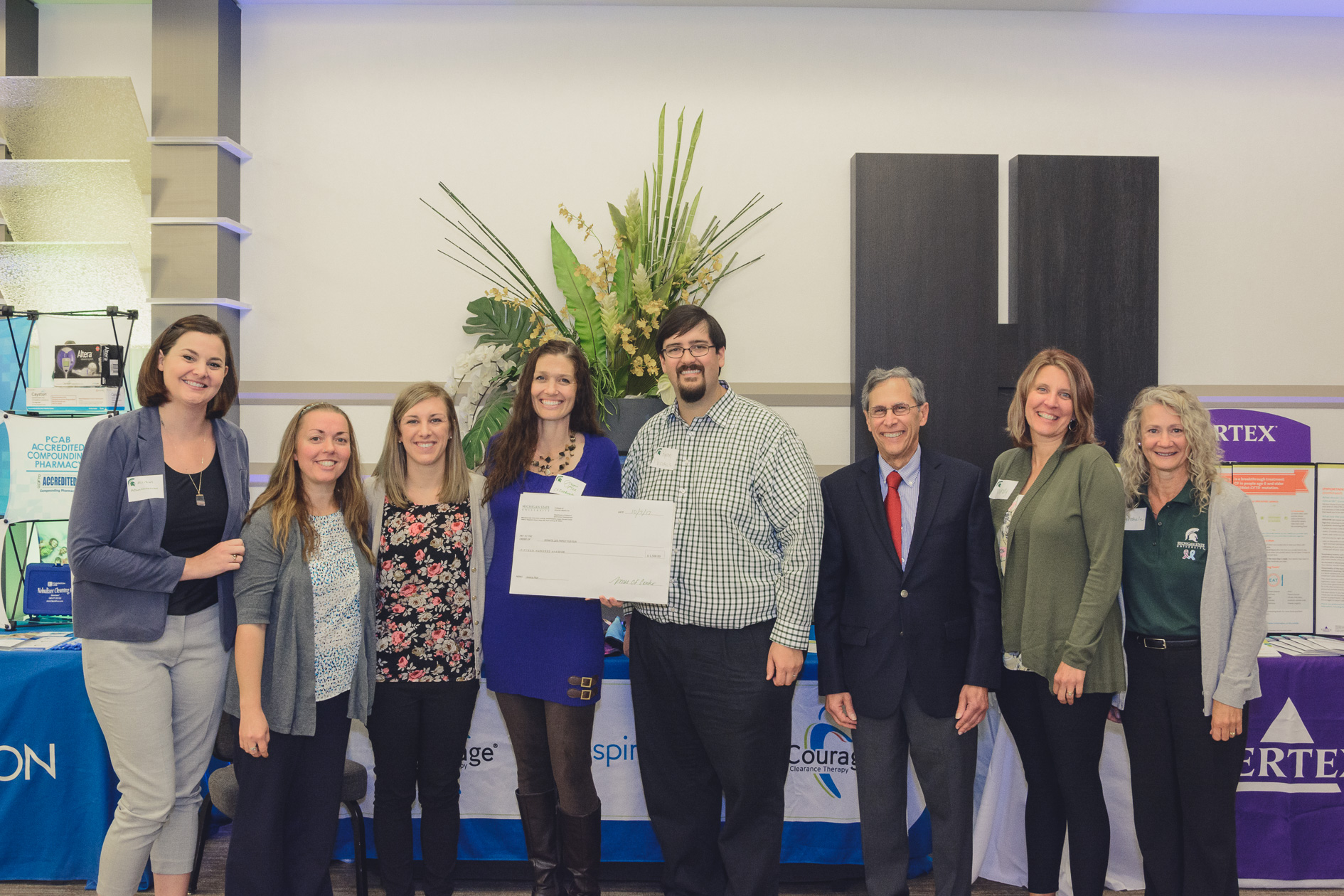 Read more ...
With presentations from Martin Hurwitz, MD (Division Chief of Pediatric Pulmonology at the MSU CHM Department of Pediatrics & Human Development, and Director of its Pulmonary Function Laboratory) and Emily Schaller, founder of Rock CF.