We are the Michigan State University Cystic Fibrosis Center, the largest clinical CF care center in central Michigan. Since 1990, we have delivered state-of-the-art holistic clinical care to pediatric and adult CF patients, and providing comprehensive education to families and caregivers. We are a core cystic fibrosis center, fully accredited by the Cystic Fibrosis Foundation, and our program consistently ranks as one of the top-performing CF centers in the country*.
*Based on nutritional (BMI) and FEV1 data in our children.
Your knowledge about your daily care matters.
Indiana University School of Medicine is conducting the HERO-2: Home Reported Outcomes Study,Indiana University School of Medicine is conducting the HERO-2: Home Reported Outcomes Study, powered by Folia and funded by the CF Foundation. This is an observational study focused on collecting everyday observations that individuals with CF and their families make in the course of their daily lives.
Participants will use the Folia app to collect weekly info on treatment use and symptoms, complete monthly check-ins through the app, and will be compensated up to $260 for participation over a period of 12 months.
Study data collected through Folia will be linked to the CFF Patient Registry. No additional clinic visits are required for this study. MSU CF Center is serving as a referral center only and is not performing or responsible for this study.
Eligibility Requirements
● U.S.-based adult diagnosed with CF, ora Parent/Guardian of a child 12+ years diagnosed with CF
● Using Trikafta for an on-label indication
● Installation and weekly use of the Foliaapp or Folia web on a personal computer
● Cannot be post-transplant
● Cannot be enrolled in the randomized portion of the SIMPLIFY study
What will participation involve?
● 12-month study participation
● Each week, log into the app to provide treatment use & symptoms data for at least 3 days (this takes approximately 90 seconds)
● Each month, complete a 10-minute survey on changes to your care & health
● Support is available throughout the study period, however no additional clinic visits are required.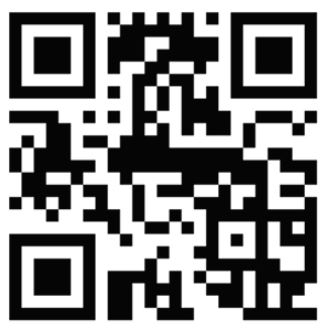 Enroll in the HERO-2 study today!
Enter Invite Code H2135 into the Folia app. This code is specific to the MSU CF Center.
If you have any questions about the Folia app, please contact connie@foliahealth.com.
For information regarding the study, please contact the Principal Investigators at cyndbrow@iu.edu
The US Food & Drug Administration has approved TRIKAFTA (elexacaftor/tezacaftor/ivacaftor and ivacaftor) for the treatment of cystic fibrosis in patients age 6 years and older who have at least one F508del mutation. We will be working with famalies and insurance companies to get everyone access to this medication as soon as possible. Please be patient as it can take some time for the insurance companies to catch up with the new indication.
Ryan Thomas, MD
Assistant Professor of Pediatrics and Human Development
Director, MSU Cystic Fibrosis Center
I unfortunately must bring you the bittersweet news that Jaime Croley has stepped down as the coordinator of our Cystic Fibrosis Center and will be leaving for a new positon. Jaime has been offered a promotion within Michigan State University Health Care, which based on her capabilities, is long overdue. Jamie has been a dedicated member of both are Cystic Fibrosis Center and the cystic fibrosis community in Lansing. Her dedication to those with CF was seemingly endless. She delivered needed supplies to people's homes, walked thirty miles to raise awareness, sat on the board to CF Fighters and fought tirelessly for our Center to get the resources it needed from MSU. She spent over a decade in service at the cystic fibrosis center and for that we will be eternally grateful. She formed deep and lasting relationships with patients that allowed her to ensure they were getting amazing care. She is largely responsible for the incredible cohesiveness and family feel of our CF team. She will certainly be missed.
Theresa Daggett will be taking over the role of the CF coordinator on an interim basis. Many of you will know Theresa from our pulmonary function laboratory. Theresa is a capable, organized, and passionate member of the Cystic Fibrosis Center. I am certain she will ably step into the void of Jaime's departure.
Ryan Thomas, MD
MSU CF Center Director
The self care webinar for CF parents/caregivers. It's free. The Bonnell Foundation is hosting it, the presentation is by Family to Family's Kristen Reese! This is April 21st at 7pm: . https://us02web.zoom.us/webinar/register/8116149671057/WN_01Z0vTpcTt2FVDilkOfDYg
The CF Awareness Film festival is for anyone with CF. Just tell their story in a short or feature film (they can shoot it on their phone). We're already getting great media coverage and raising awareness! Entry's can be made May 1st through the 24th. The winners will be announced live on June 3rd.
https://thebonnellfoundation.org/cf-awareness-film-festival/
Ryan Thomas, MD
MSU CF Center Director

On Mar 24, Sanit Technologies LLC d/b/a Durisan announced a voluntary recall of some non-alcohol antimicrobial hand sanitizer products. These products are being recalled due to a possible contamination with Burkholderia cepacia complex and Ralstonia pickettii. A list of the product codes and sizes can be found here. These should be especially avoided in those with CF.
Ryan Thomas, MD
MSU CF Center Director